Welcome to the Louisiana Good Sam State Website!!
Thinking about joining the Good Sam Club but not sure about joining a chapter? Check out our 'Q&A', 'First Timer?' and 'Chapter's' links for all the dope. If you still have a question, click on the 'Contact' link and ask away!!
If you need a Samboree registration form, click on the link on the left side of this page and you will be taken to the Samboree info page. There is a link provided for you to obtain a mail-in registration form. You may also register AND pay your fees ONLINE! What is Online registration? Click here for an overview!

WOW!! Now there is no extra fee for registering ONLINE!!! YEP, that's right, now if using online registration, there is no 'convenience fee' added to your Samboree fee and no reason not to use online registration. You pay what everyone else pays. Check out how easy it is by clicking here to view the Online Registration overview.
PayPal will now accept your payment without requiring you to register!! This is a fantastic option for those who do not want a PayPal account, but want to pay their Samboree fees online. Now, there's no excuse not to use online registration!!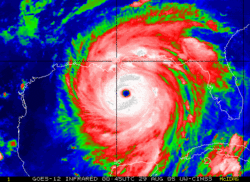 In times of hardship, belonging to Good Sam really means something. GS Regions, state, chapters and individuals from across the country have sent donations to help out GS members who either lost or sustained major damage to their homes and/or RV's due to hurricanes Katrina and Rita. Our State Director would like to thank everyone who has contributed to this devastating need a hearty Thank You!! If you would like to help out please send your donation to Don Dedon at 4417 Wimbish Drive, Baker, LA 70714.
If you have a suggestion as to what we should include on the site, please use the 'CONTACT' link on the left panel under 'Contents'.
Vendors; We have a special place for you!! Click on the 'vendors' link on the left side of this page and submit your needs directly to the Vendor Coordinator.
Out-and-about and need to get on the WWW? Check out this website and see where the nearest WiFi Hotspot is! Or check this one www.wififreespot.com or this one www.jiwire.com or this one Google or this one geektels out for FREE hotspots!!
Again, welcome and let us hear from you about this website!!
---
Front Page News

The Cenla Smiling Sams are shown with 12 Top Dog Awards for the previous 13 years. The event was celebrated at the Colfax Recreational Area at their May 2005 campout. The club has been incorporated for 26 years.