Want to pass a good time?
While each Samboree is different, there are some things that almost never change. This page will give you an idea of what's going on. The Samboree you attend may or may not have everything listed below and then again, it may have a whole bunch more.
---

Theme day: Every Samboree has a theme that it is centered around. All of the decorations and various meeting rooms are named according to the theme. Saturday evening there is a contest at which most of the chapters dress accordingly and prizes are awarded! Ever seen a Shoe Box float? We've not only got'em but we have a contest for 'em also, again, based on the theme of the Samboree!
Vendors: We've got a vendor for everything you can think of and some things that I bet you didn't know anyone made. Interested in a new rig? Come see the latest models.
Games: Goodness gracious, have we got games! Horseshoes, Bull Toss, Bean bags, Washer Toss, Sand Lot Baseball, Bocce Ball, Skip-Bo, Hand & Foot, Straight and more demanding dominoes, and always something new! Like turtles? We race 'em! Most tournaments are singles and teams with separate ladies and men's divisions. Don't know how to play a game, don't matter, only one way to learn,,, under fire,,sign up,, give that Bull a toss!!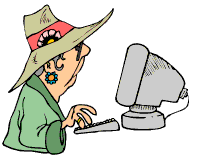 Seminars: Quilting, Computer, Tupperware, Cooking, Line Dancing, RV'ing, Safe Driving, just to name a few.

Entertainment: If you like to line dance, two step or just move around to some great music, then this is worth it all!! Ever been to Mardi Gras and see those folks parading around with parasols chunking beads and having a great time? You just might get a chance to yell "Throw me something mister!!", our second liners can't be beat!! If you must miss something, don't miss our jam sessions.

If you own a musical instrument, bring it along and get up on stage when it begins! We have some really talented (and not so talented) musicians and singers. It is a real down home, foot stomping, good time! The 'official' jam session is listed in the program, but on a lot of the pre-Samboree evenings (Monday thru Wednesday) right after the cash bingo, they will mount the stage and get after it!
Door prizes: Your completed registration card gets you in the bucket for some super prizes. Save your shopping receipts from area merchants and put them in the hopper for some more great drawings! Are you addicted to raffles....enough said!
Hospitality:

Donuts in the morning, coffee and tea throughout the day. Lebo & Shelby make a great cup of Louisiana java. The hospitality room is always full of folks mixing and mingling. There is always someone at the info desk to help out if needed and the daily activity banner is posted every morning in case you loose your program.
Special activities: Be sure NOT to miss the cake walk,,,,talk about some serious competitors! Got a traveling companion?? There's a pet show and a pet parade. Some Samboree's offer a catered meal on Saturday, check the Samboree information page for costs. Your Welcome Bag will contain info on sites in the area you may want to visit. Area tours are sometimes offered also, check with the info desk for .... info!!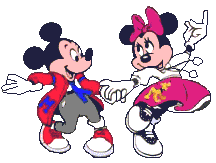 Copyright © 2004 Louisiana Good Sam. All rights reserved.
Revised: 08/04/05