This years Spring Samboree will be held in Gonzales, Louisiana at the Lamar-Dixon Expo Center, 9039 St. Landry Rd, Gonzales LA 70737
Gonzales, Louisiana - Jambalaya Capital of the World!!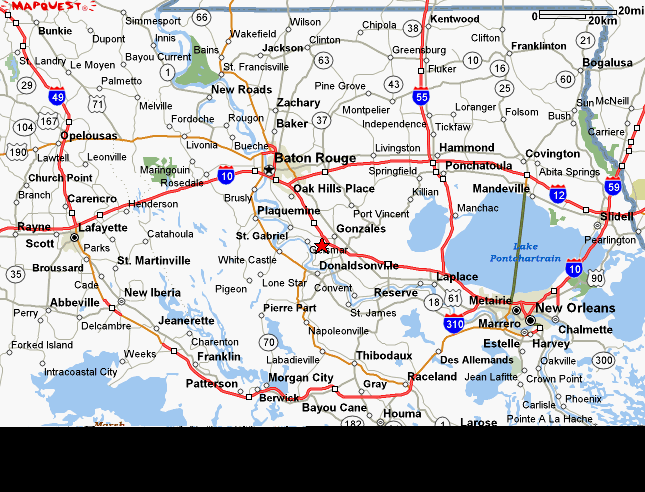 Click here for map and driving directions
Slow down in Louisiana, unless you want to contribute to the local economy!
Click here to see the list of Speed Traps.
---

THEME:
EASTER PARADE CAJUN STYLE
- SATURDAY IS THEME DAY – BRING COSTUMES
FACILITIES: 280 Full Hookups -- 30 AMP EXCESS LIMITED ELECTRICITY -- WATER/ DUMP STATION
Bring your electricity, water extensions and waste dump buggy, in case the full hookups run short!
Click here to view the actual program of activities and events
Area Tours by Cajun Tours & Cruises, Click here for tours offered
Arrive together ..... Park Together

---
SAMBOREE FEES
PRE-REGISTERED NOT PRE-REGISTERED
$48.00 RIG/2 PERSONS $58.00
$38.00 RIG/1 PERSON $48.00
$12 .00 EACH ADDITIONAL PERSON IN RIG $14.00
REFUNDS: Refunds will be made (less $10.00) or full transfer to Fall Samboree if requested by April 1st.
EARLY BIRD PARKING: $13/day April 9, 2006 1:00 PM Collected at gate
Coordinator:
Don & May Dedon
4417 Wimbish Drive
Baker, LA 70714
(225) 775-7726
Host Chapter:
Louisiana State Staff
Emergency #'s: Expo Center - 225-621-1701 / Security - 225-772-6578 / Sheriff Dept - 225-621-8700
---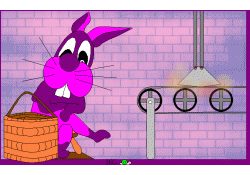 REGISTRATION INFORMATION
If you do not pre-register using one of the options below, you must pay the higher fee at the Samboree site.
Option 1:
Click here to pre-register and pay your fees online
[On-line registration process must be completed by Friday prior to Samboree week - Link will be activated following Fall Samboree. Link will be de-activated on Friday prior to Samboree week]
Click here for an overview of Online Registration
or
Option #2:
Click here for a fill-in online and/or printable mail-in pre-registration form
[Mail-in registrations must be received by Friday prior to Samboree week- Links will be de-activated Wednesday prior to Samboree week]
If you have a problem with downloading or using one of the registration options above, Click here to send an email to the webmaster for help. Be sure to include which option you are having trouble with and what type of errors you are receiving.
---
Questions on Samboree: Don & May Dedon - (225) 775-7726
Questions on registration: Email Marcia Dial - 318-448-8266
Vendor requests: Vendor Online Request Form : Email Charles Smith (Smitty) - 318-742-8053
ACTIVITY/SAMBOREE UPDATE
Golf Tournament: Thursday AM, check at info desk for departure time.
Area tour itineraries and costs are now available for your consideration, click here.
Future Spring Samboree's:
2007-4/12-15-Lake Charles
2008-4/10-13-Rayne
Copyright © 2004 Louisiana Good Sam. All rights reserved.
Revised: 12/04/05